ThePrint carried a report on the East Regional Round of ConQuest 2018.
As the Supreme Court passed a landmark judgment on Section 377 Thursday, the youth in Kolkata asked and answered many more questions about India's laws, policies and history.
The third edition of ConQuest, India's premier national quiz on the Constitution, history and politics, is being organised across the country by the Centre for Law and Policy Research (CLPR), and the finalists from eastern region were chosen Thursday.
Altogether 44 teams from various universities under eastern zone participated in the quiz that was held in St Xavier's College, Kolkata. Two teams from National University of Juridical Sciences, Kolkata, and IIT Khargpur won this regional round and will now be headed to the final national round that will take place on 28 September at the School of Law, Christ University, Bengaluru.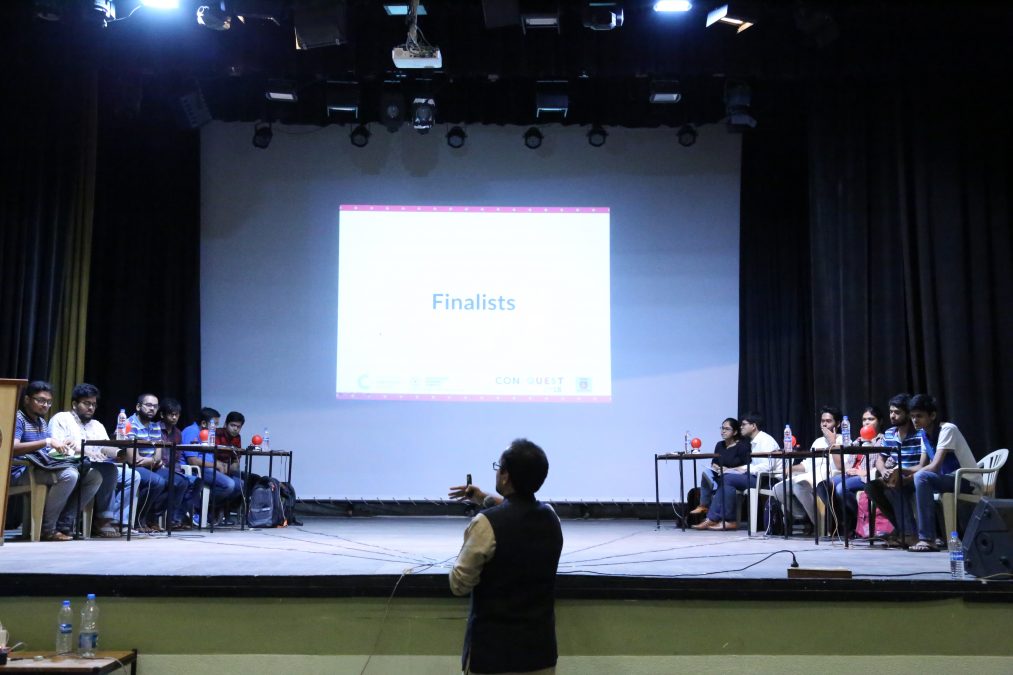 In order to create a well-informed and impactful voter-base, as well as future leaders, an active engagement with politics, policy, governance and the law is essential. As digital partner, ThePrint not only supports this aim, but also works independently to implement it — through focused reporting and writing on similar themes.
The eastern regional quiz saw participants crack questions based on important historical events, as well as those tied up to contemporary issues. In one of the rounds, the contestants had to identify Lok Sabha Speakers. They were also asked to identify the women judges appointed to the Supreme Court. Another question that baffled the participants and the audience alike was about identifying the countries that have legalised same-sex marriage, from the options given to them.
Did you know that Asia's first printed newspaper was published by an Irishman, James Augustus Hicky, who lived in Kolkata? Or that Ledikeni, a popular Bengali dish is named after Lady Canning, the wife of first Viceroy of British India? These were some of the topics that the finalists of the eastern regional round had to tackle on their way to the top.
The contestants also had to answer a question related to the first no-confidence motion in the country's political history.
It was former Congress president J.B. Kripalani who passed the motion in 1963 against the Jawaharlal Nehru-government after the Indo-China war. Indira Gandhi's tenure as the prime minister had 15 such motions against her. After a gap of 15 years, no-confidence motion was brought against the Modi government in July 2018.
Read about the previous regional rounds below:
Read about the following regional rounds and National Finals below: