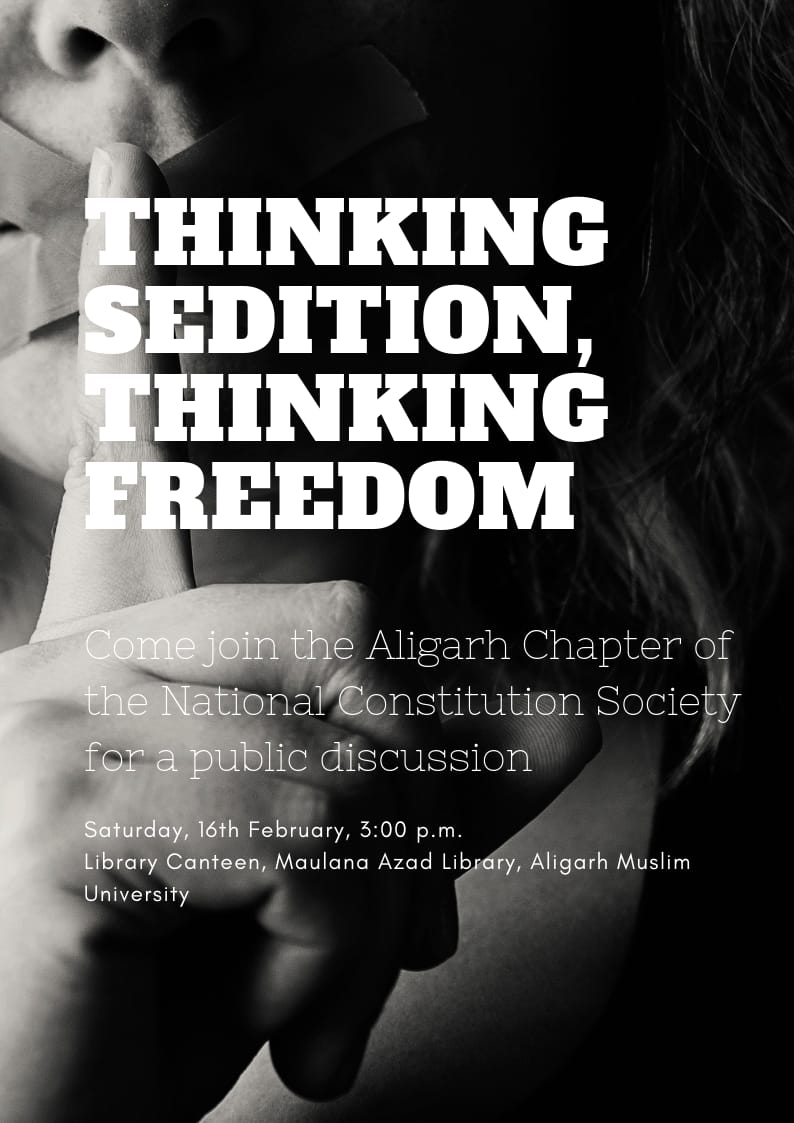 The Aligarh Muslim University Chapter of the National Constitution Society (NCS) invites you to a public discussion on Thinking Sedition, Thinking Freedom
Participants will closely examine key arguments that were made by the framers of our Constitution on sedition and freedom and explore how these could aid us in making sense of contemporary debates around these ideas.
The National Constitution Society (NCS) is a network of Constitution societies in colleges/universities across India that aim to create and sustain a vibrant constitutional culture in India.
Read the event report here.