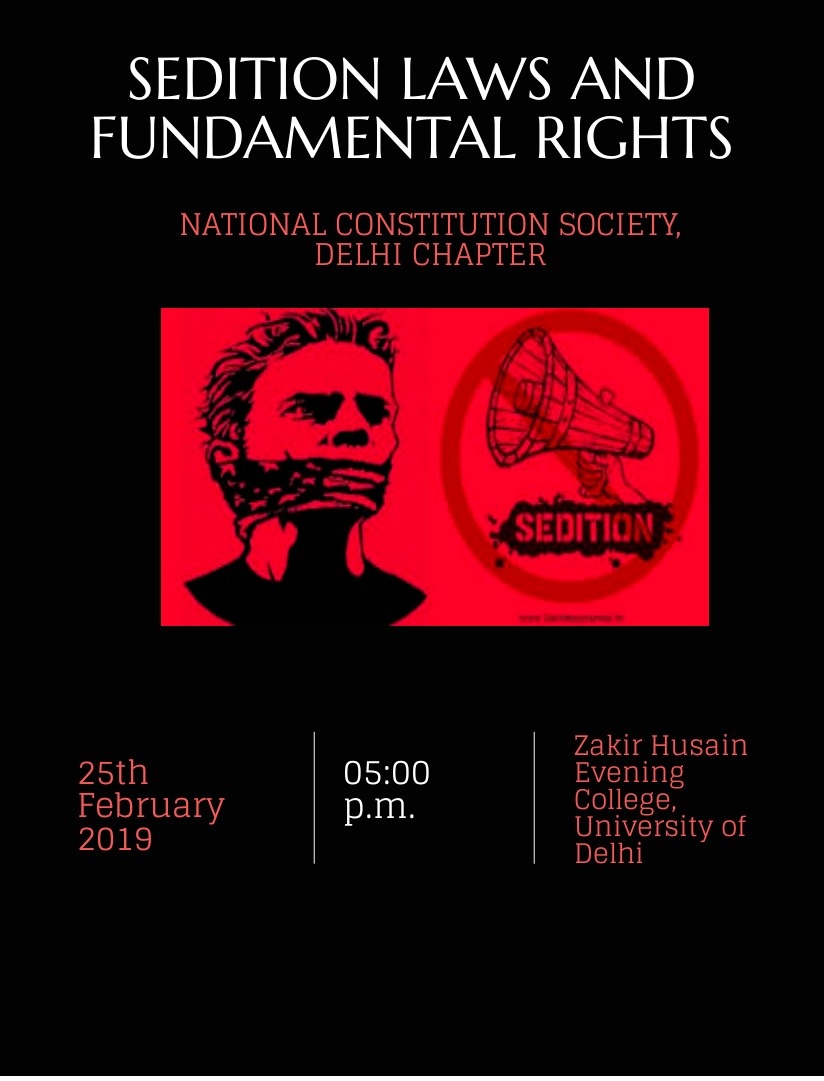 The Delhi Chapter of the National Consitution Society will organise a discussion on Sedition Laws and Fundamental Rights in India at the Zakir Hussain Evening College, University of Delhi.
The discussion will touch upon contemporary events, like the arrest of AMU students on sedition charges, and analyse them through the prism of the fundamental rights section of the Indian Constitution with a focus on Article 19 – the right to freedom of speech and expression.
The National Constitution Society (NCS) is a network of Constitution societies in colleges/universities across India that aim to create and sustain a vibrant constitutional culture in India.
Read the event report here.