ConQuest 2023 had an exhilarating journey that encompassed Kolkata, Pune, Delhi, and culminated in the South Regional Round in Bangalore. ConQuest: India's Premier National Quiz on the Indian Constitution and History, organised by the Centre for Law and Policy Research, Bengaluru (CLPR), strives to foster a vibrant constitutional culture in India. It achieves this through a unique and pedagogical question bank, co-developed with Qshala, drawing from cutting-edge research, archival and contemporary materials, including CLPR's Constitutionofindia.net.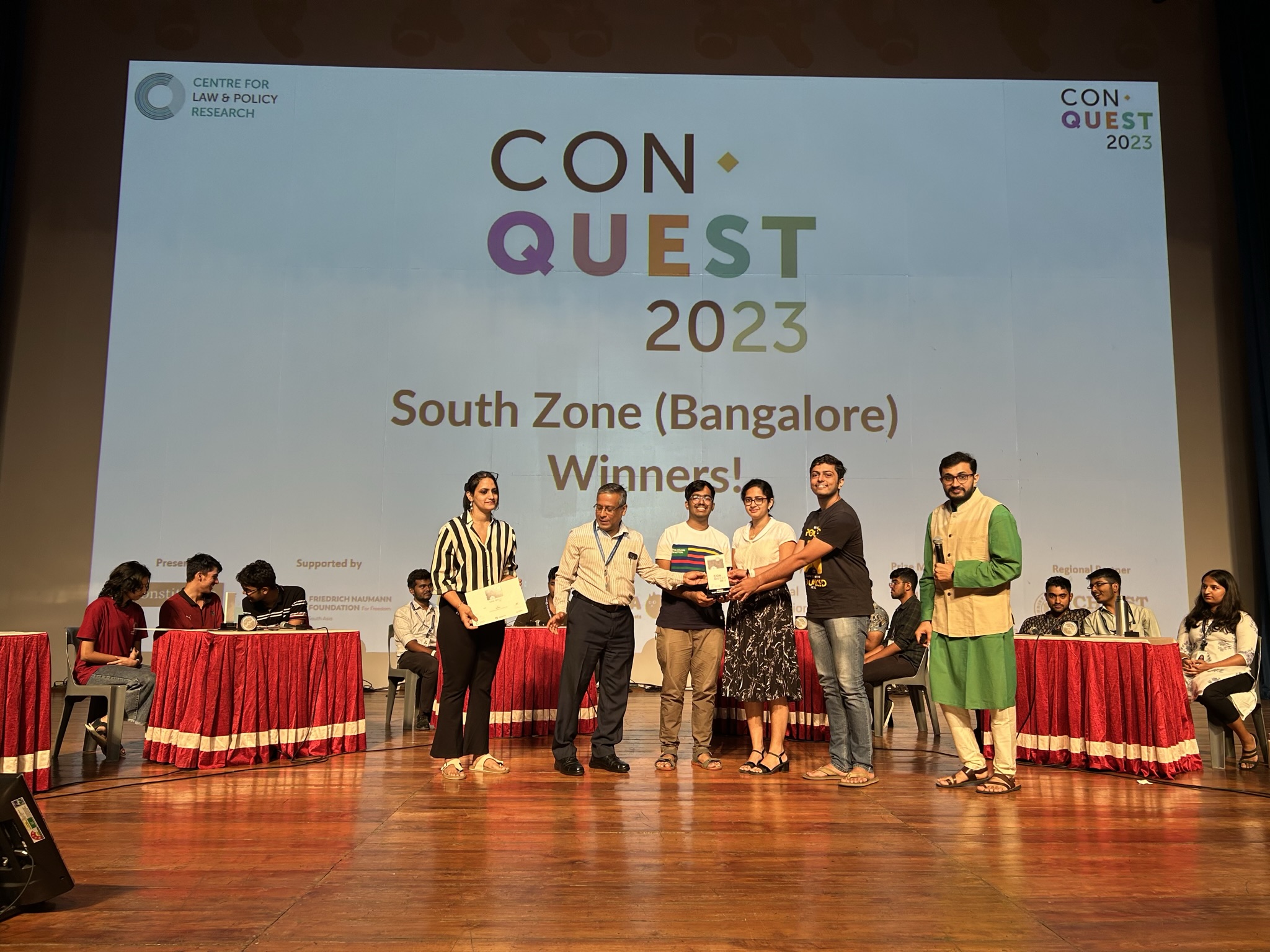 The finalists faced their first challenge when they were presented with an image of a young British officer on horseback along with an excerpt from his non-fiction book The Story of the Malakand Field Force prefaced on December 30th, 1897, at the Cavalry Barracks in Bangalore. Their task was to identify this historical figure. The answer: Winston Churchill, who was stationed in Bangalore for a period of time. Interestingly, even now, a Winston Churchill unpaid bill is showcased at the well-known Bangalore Club.
Students were introduced to the story of Srinivas Malliah, who joined the freedom movement after hearing Gandhi's speech during his Khilafat Tour. Malliah was elected to the Indian Constituent Assembly from Madras Province and gained the title of the "Father of Modern Dakshina Kannada District" due to his contributions as an institution and infrastructure builder. Students were asked to identify the famous institution he helped establish, bearing the motto 'Work is Worship.' The answer: Karnataka Regional Engineering College, now known as the prestigious National Institute of Technology Surathkal.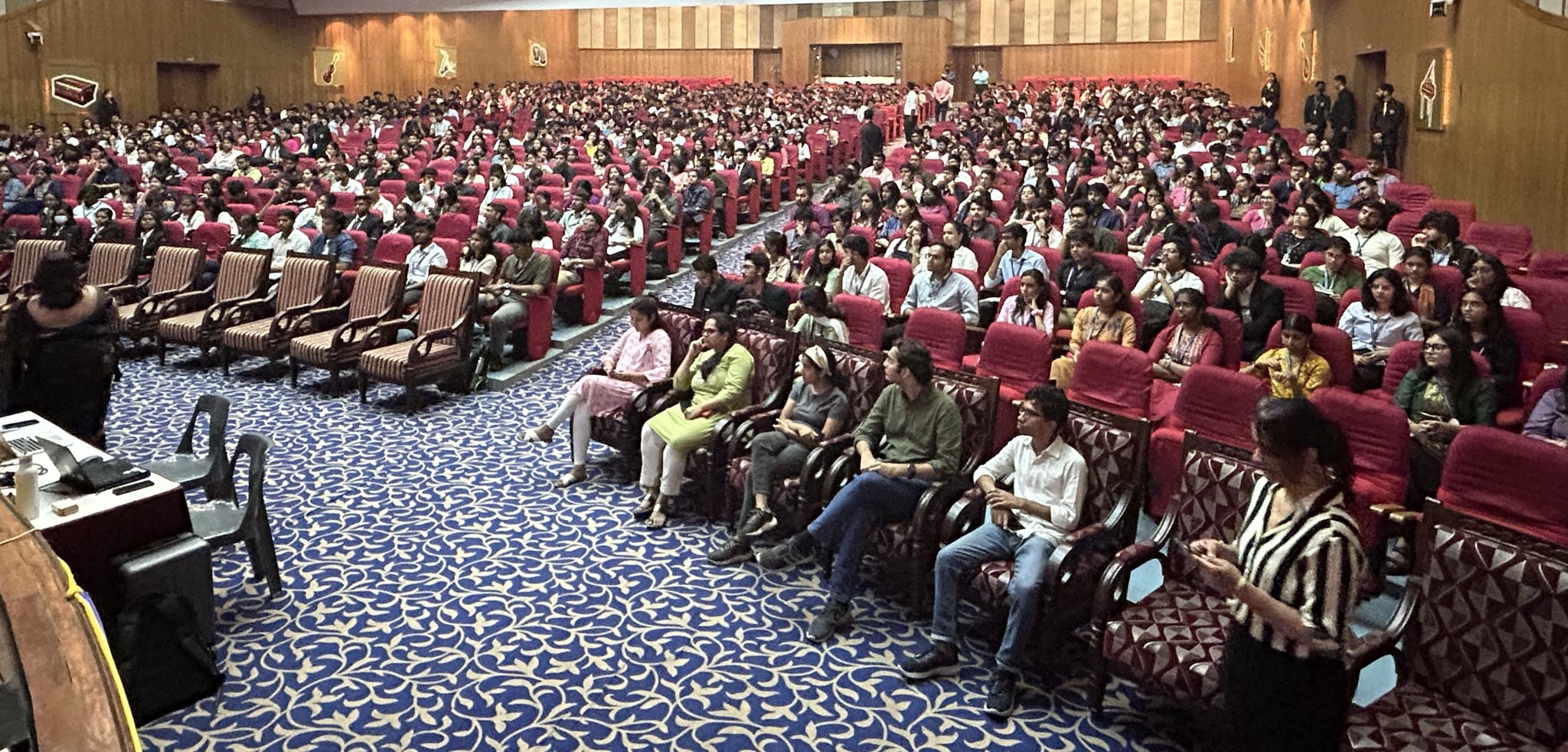 ConQuest 2023's theme centred around Artificial Intelligence, and several key global and domestic developments were featured in the quiz. One question highlighted a bill introduced by a New York lawmaker aiming to amend housing codes for a more transparent landlord-tenant relationship. This bill generated controversy as it was entirely drafted by an Artificial Intelligence program. Another question spotlighted an AI tool designed to transcribe court proceedings, enhancing efficiency during multi-day hearings.
A buzzer question challenged students to identify an old photograph of a young woman who worked as a clerk in the State Irrigation and Power Department from 1979 to 1983 and later as a teacher in Rairangpur until 1997. This individual was none other than the President, Droupadi Murmu.
After five rounds of intense quizzing, interspersed with audience questions, the Indian Institute of Technology Madras emerged as the champions of ConQuest 2023's South Regional Round. They were followed by the runners-up, the Indian Institute of Science, Bengaluru, and the second runners-up, KLE Law College, Bengaluru.
With this, all the regional rounds have concluded, and the top two teams from the four regional rounds will now compete for the coveted title of National Champions of ConQuest in late November.
This article first appeared in ThePrint on 06 November 2023.