1946 | Dr. Sarojini Naidu's Constituent Assembly Speech
Date: December 11, 1946
Location: Constituent Assembly of India
Audio
Credits: Prasar Bharati Archives
This 10 minute audio clip from 11 December 1946 has Constituent Assembly Member, Sarojini Naidu congratulating Rajendra Prasad on his election as the Permanent Chairman of the Constituent Assembly. Her speech followed a series of congratulatory wishes from other Constituent Assembly Members.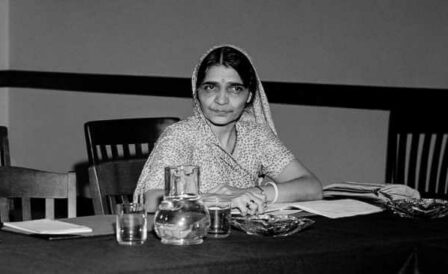 1947 | Hansa Jivraj Mehta's Speech Presenting India's National Flag
This archival audio recording from the midnight of 15 August 1947 documents Hansa Jivraj Mehta's speech while presenting the National Flag to the country on behalf of the women of India. Mehta was one among the 15 women members of the Constituent Assembly and often a strong voice on issues affecting women.