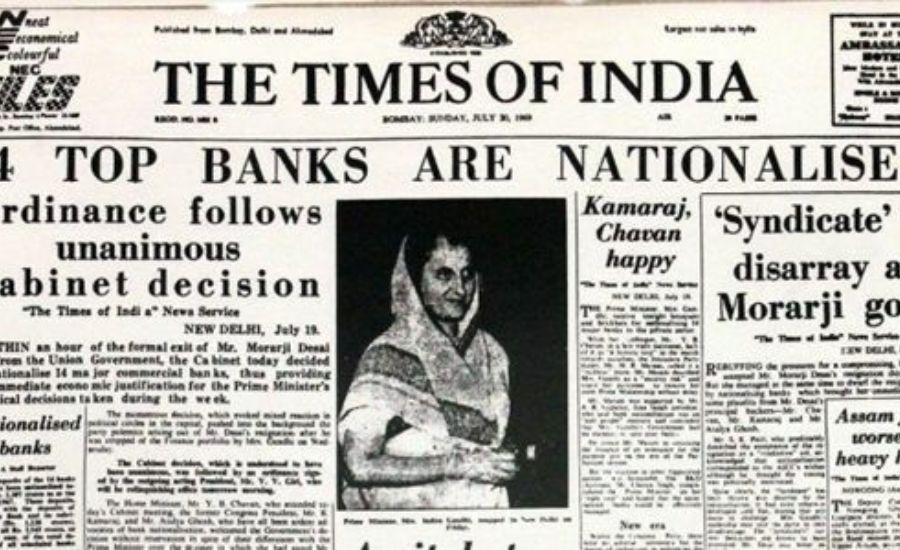 (This Brief is part of a series that highlights the context, content, and effect of important constitutional amendments that were passed in India after we enacted our Constitution)
The Constitution (Twenty-Fifth Amendment) Act 1971 was passed by Parliament on 20 April 1972. This aimed to reverse the Supreme Court's ruling in R.C. Cooper v. Union of India (1970), also popularly known as the bank nationalization case. It amended Article 31 and introduced a new Article 31C, effectively preventing citizens from challenging laws relating to the acquisition of property.
Article 31 provided for a fundamental right to property. It stated that any person whose property was acquired by the Government was entitled to compensation. Since 1954, the Supreme Court consistently held that under Article 31, if the Government acquired property, it had to pay compensation equivalent to its market value. Parliament responded by passing the Constitution (Fourth Amendment) Act 1955 which prohibited people from challenging the acquisition of their properties on the grounds of inadequate compensation. However, the Court continued to uphold its position in subsequent cases.
In 1969, the Indira Gandhi Government nationalized 14 private banks and passed legislation to this effect. Rustom Cavasjee Cooper, a shareholder in one of these banks, challenged this legislation before the Supreme Court. He argued that the legislation did not give him adequate compensation, therefore violating his fundamental right to property under Article 31, and freedom to carry on a business under Article 19(1)(g). The Court agreed with Cooper and passed a judgment striking down the relevant portion of the legislation. This triggered Parliament to pass the 25th Amendment to overturn the decision in R.C. Cooper.
The Amendment replaced the word 'compensation' in Article 31(2) with 'amount' which could be fixed by law. This meant that if the Government acquired the property from citizens, it could pay a nominal amount. The Amendment also stated that this 'amount' could not be challenged in Court. Finally, it stated that the acquisition of the property would supersede the fundamental right to carry on a business or trade under Article 19(1)(g); therefore, any acquisition could not be challenged solely because it violates this right.
The Amendment also inserted Article 31C. This Article stated that any law which was passed to implement the objectives under Article 39(b) and (c) – which are Directive Principles of State Policy (DPSPs)– could not be challenged or reviewed by the Court for violating fundamental rights. This was an instance of the tussle between the Court and Parliament on the constitutional meaning of and the relationship between fundamental rights and DPSPs.
Eventually, the 44th Amendment deleted the right to property as a fundamental right. Instead, it became a constitutional right under Article 300A, which does not mention compensation.
The Hindi translation of this Desk Brief can be found here.