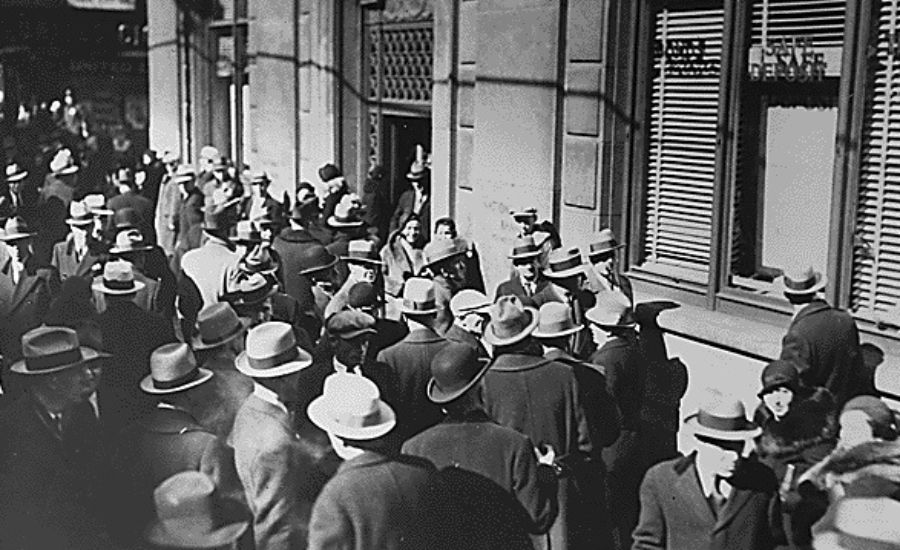 In 1933, during a catastrophic global economic crisis, Franklin Roosevelt became the United States President. The Great Depression was battering the U.S. economy which was reeling under mass unemployment, poverty, homelessness and industrial stagnation. To mitigate the situation, Roosevelt signed the National Industrial Recovery Act of 1933 (NIRA). It gave the President extraordinary powers to intervene in the industrial sector by regulating wages and prices.
In 1935, the validity of the Act was challenged in the U.S. Supreme Court. The Court held that the Act violated federalism and that extraordinary situations did not justify the widening of the U.S. President's powers.
15 years later, B.R. Ambedkar would criticize the Court's decision. Speaking in the Constituent Assembly on 16 October 1949, Ambedkar said that the U.S. Supreme Court had rendered Roosevelt toothless to take on the economic crisis. It was this historical example that Ambedkar used to justify his proposal to include Draft 290-A (Article 360, Constitution of India 1950) in the Constitution. The Draft Article gave the President the power to declare a financial emergency and partly suspend India's federal structure if he or she believed that India's financial stability was being threatened.
Most Assembly members weren't having Ambedkar's argument. On lines similar to which the U.S. Supreme Court had struck down NIRA, Assembly members felt that the Draft Article gave the President too much power and undermined federalism.
It was left to Ambedkar's Drafting Committee colleague K.M. Munshi to reassure these members that the Draft Article gave the President extraordinary powers for only a limited period of time and such powers were critical to deal with a financial crisis.
At the end of the debate, the Assembly adopted the Draft Article without amendment.