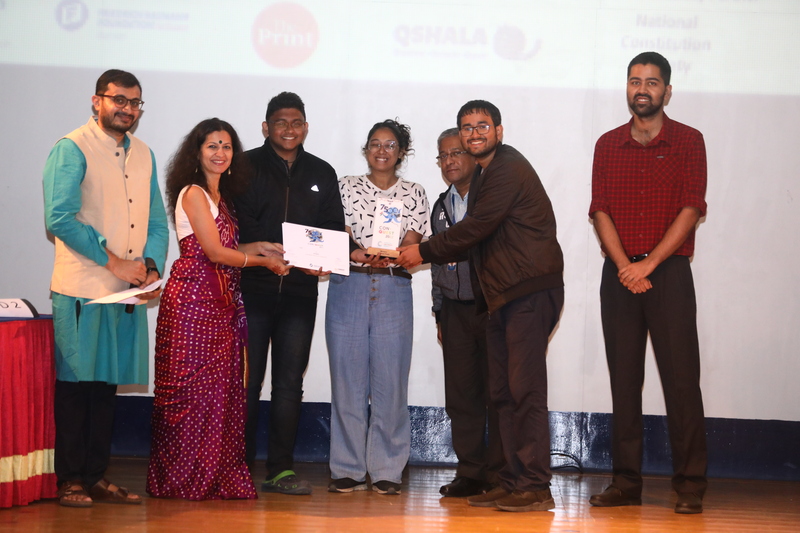 Gauhati Medical College has won the final round of ConQuest2022 quiz competition that concluded in Bengaluru recently.
Sayan Mazumdar, Bishwayan Bhattacharjee and Amritnandini Talukdar remained ahead of the peers from the very beginning during the five rounds of quizzing.
ConQuest, which is promoted by the Centre for Law and Policy Research (CLPR), aims to facilitate public engagement with the Indian Constitution, history and politics. This is the sixth edition of ConQuest and it was held at the Christ (deemed to be) University in Bengaluru. The varsity is also a partner in the long-running quiz.
ConQuest is supported by the South Regional office of the Friedrich-Naumann-Stiftung für die Freiheit.
Jayna Kothari, senior advocate and executive director at CLPR, said the quiz has managed to stir interest in the Constitution not only among those who study law but other courses too.
"That's really the success for conquest because our aim was really to build some excitement into understanding our Constitution and that excitement should be built not just by us who study law but by everyone," she said.
The quiz is also an extension of constitutionofindia.net — a digital, open-access resource on India's constitutional and political history, which includes a digitised, tagged and easily searchable version of the constituent assembly debates.
ConQuest returned after a three-year hiatus owing to the Covid-19 pandemic, with a theme to celebrate India at 75.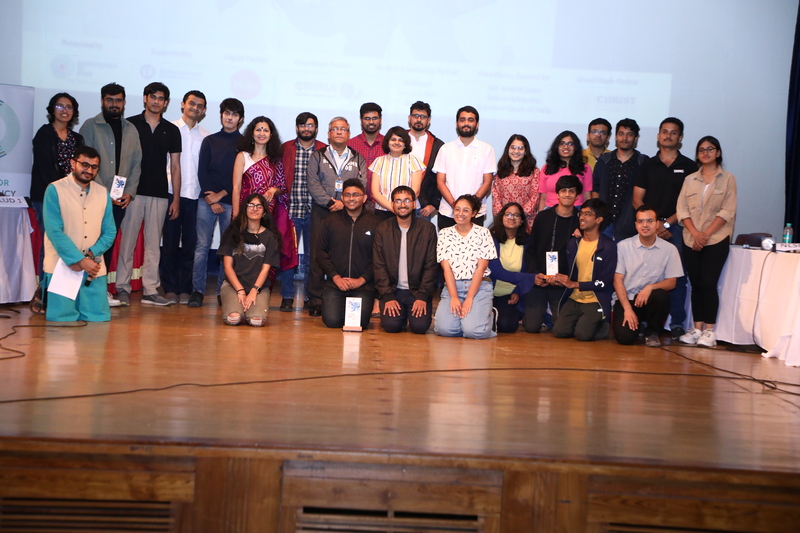 Questions on Mr & Mrs 55, 'Hyderi Manzil'
Five rounds of intense quizzing in the final competition saw several questions, ranging from constituent assemblies to one on Guru Dutt's 1950's Bollywood classic Mr & Mrs 55 for a clue on the Hindu Marriage act.
The National Law University Delhi Team 2, represented by Ananya Giri Upadhya, Ashwin Arun and Siddharth Malik bagged the second place. The National Law School of India University (NLSUI) Bengaluru Team 1, represented by Suvanssh Mahajan, Sunidhi Das and Yash Goyal, bagged the third position.
The last question was on the importance of 'Hyderi Manzil' building in Kolkata and NLSIU took their chance in the buzzer round but got the answer wrong. The correct answer is this is where Mahatma Gandhi had stayed on the eve of India's Independence and organised a fast to bring Hindu-Muslim harmony in West Bengal soon after the Partition.
The finals were a culmination of four regional rounds. Each regional round consisted of a preliminary and a final round that conducted on the same day. The preliminary round consisted of a written test and the six highest scoring teams competed at the regional finals. The top two teams from each regional final round then competed in the national finals.