The Eastern Regional Round of the ConQuest quiz, organised by the Centre for Law and Policy Research, was held on 17 August 2019 at Kolkata's Loreto College.
Did you know that 'Jai Hind' was a special greeting coined for the Indian National Army? Or that it was a commission headed by Sir Tej Bahadur Sapru that eventually shaped the Constitution of India?
These were among the wide variety of subjects addressed at the eastern regional round of the fourth edition of ConQuest 2019 — India's premier national quiz on the Constitution, history and politics.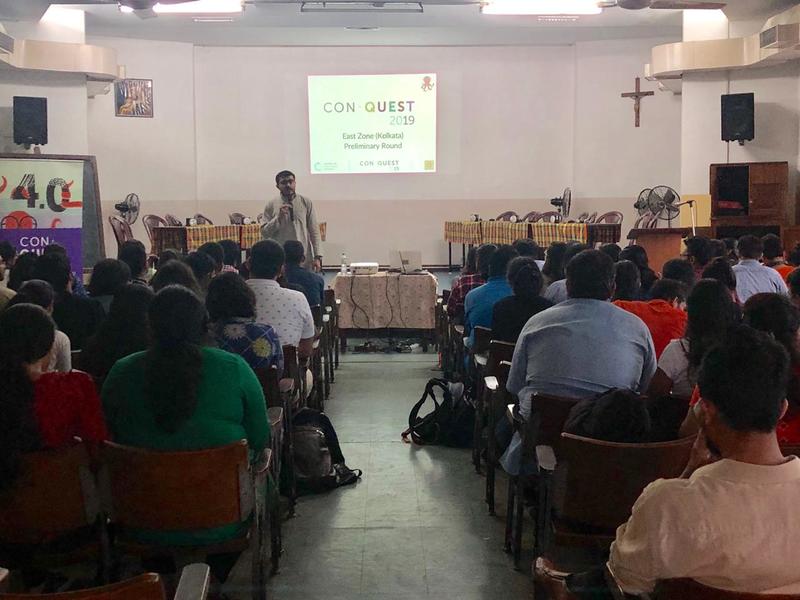 Six teams made the finals — two from IIT-Kharagpur, two from the National University of Juridical Sciences (NUJS), and one each from St Xavier's College and Jogesh Chandra Chaudhury Law College.
In the end, Team 1 from IIT-Kharagpur emerged the winner, while NUJS's Team 1 finished second. Both will now travel to Bengaluru for the final round.
A heavy downpour and waterlogged streets failed to drown the students' enthusiasm, with more than 30 three-member teams taking part in the quiz. Hundreds of students also cheered on their respective colleges and institutions' teams.
The questions progressively became more difficult with each round, right up to the final buzzer round, but the students were up to the task.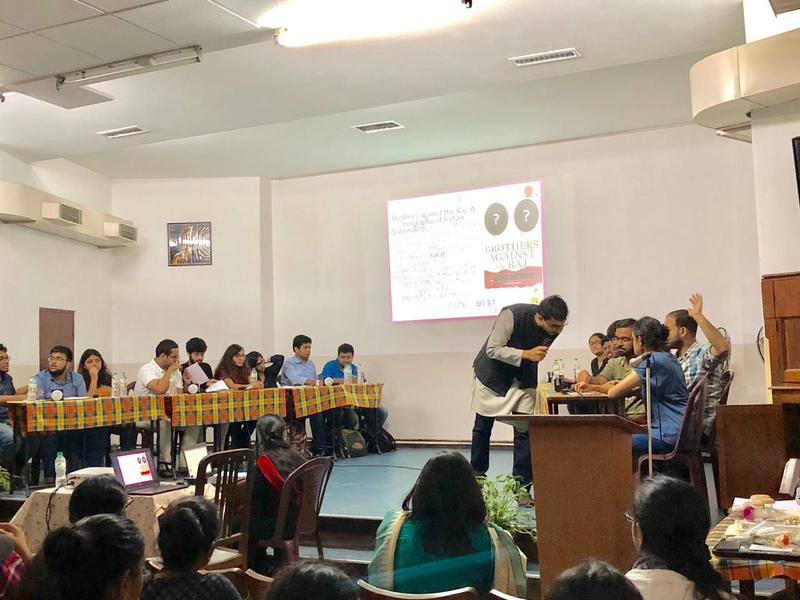 One of the most interesting rounds was called 'Connect' — featuring four clues that included images, clips or points. The quizzers had to guess the link between the four. For instance, the teams were asked what links Bangladeshi author Taslima Nasreen's novel Lajja, author Salman Rushdie, Dutch politician Geert Wilders and the game Pokemon. The correct answer, provided by JCC Law College, was that all of them have had 'fatwas' issued against them by fundamentalists.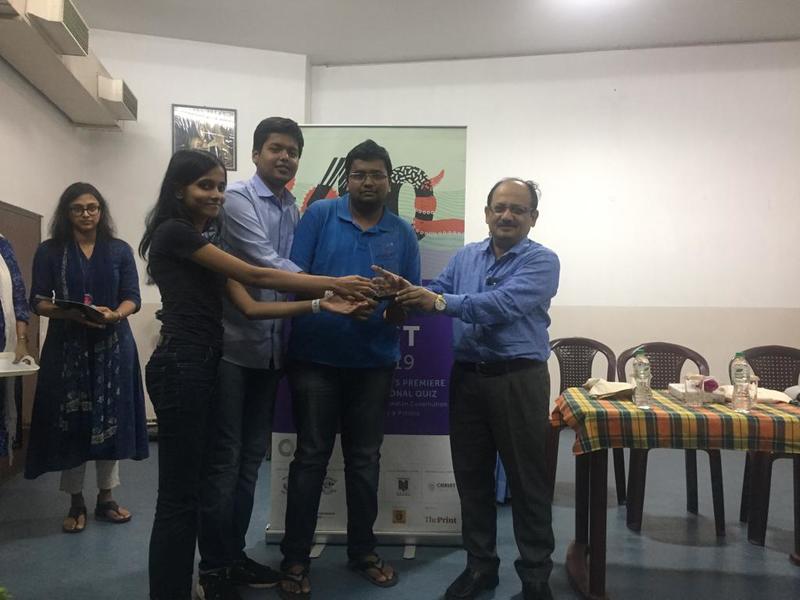 The quiz-master also had some questions for the audience, and ensured there was never a dull moment.
This post first appeared in ThePrint on 18 August 2019.