The fourth edition of ConQuest 2019 — India's premiere national quiz on Indian Constitution, history and politics — began Saturday with its South-regional round held in St Joseph's College of Law, Bengaluru.
As many as 75 teams participated from various colleges across south India and only six teams made it to the final round. The finalists faced multiple rounds of questions pertaining to the Constitution, the pre-Independence history and the country's politics.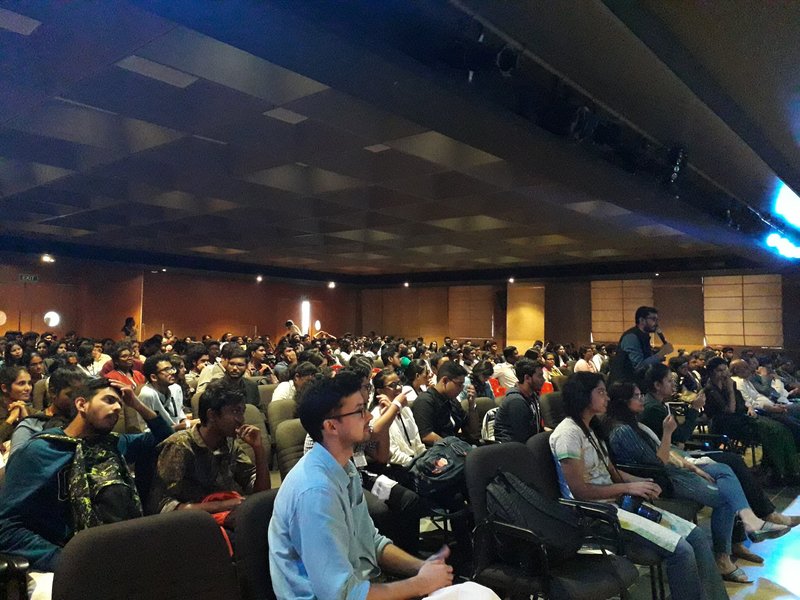 For instance, "Which institution was established by Sir Arthur Cotton, generally worshipped as the water god, to help neglected locals?" All teams got the answer wrong, except for one.
The answer: The Public Works Department (PWD).
Similarly, the teams had to face a series of questions on the Indian Constitution and history.
"Which word of constitutional importance owes its origin to a Latin word which meant, 'walking before'?" Answer: the Preamble.
"Which particular institution has inspired the design of 1Q1 — an Asian Kitchen and Bar in Bengaluru?" Answer: The High Court of Karnataka.
As the quiz picked up pace and moved into successive rounds, the difficulty of the questions too increased.
In one of the rounds, called "Connect", the teams were required to connect four clues given by the quiz master to get the answer. One of the questions, for example, was "What connects Satyajit Ray, Ustad Bismillah Khan, Lata Mangeshkar and APJ Abdul Kalam?" They were the only four people to win Bharat Ratna as well as the Padma awards.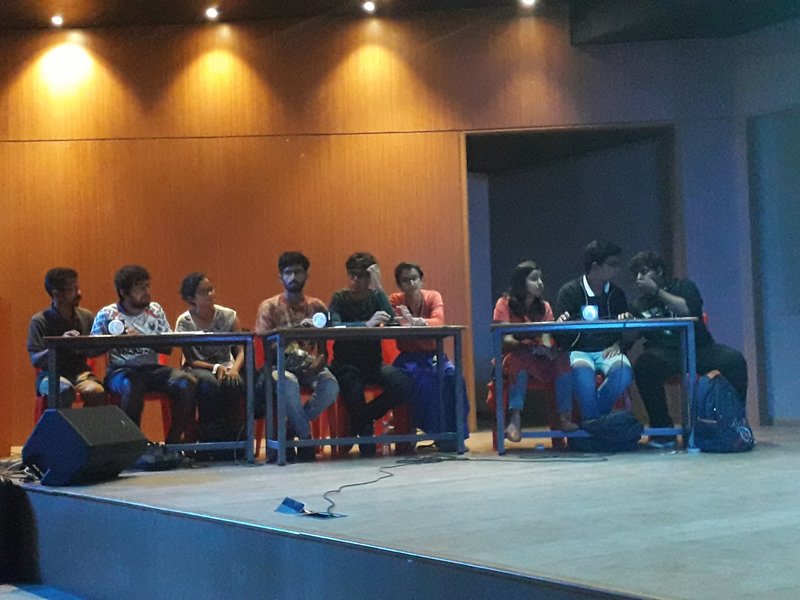 The final round or the "buzzer round" was easily the most thrilling and nerve-wracking part of the quiz. With teams jumping on the opportunity to improve their score count, the round got extremely intense.
On the off-chance that no team managed to get the right answer, the question was thrown at the audience, which was highly interactive and engaging.
In the end, the team from National Law School of India and one from University of Hyderabad won the final round and will now make it to the Nationals.
Karnataka High Court Judge Justice Dixit Krishna Shripad was the chief guest of the event and Reverend Father Manoj D'Souza was the Guest of Honour.
"The quiz exposed everyone to so much information about the Constitution, the constitutional history and its making. I enjoyed myself so much that I didn't realise how time flew by," said Justice Shripad.
This report first appeared in ThePrint on 26 August 2019.