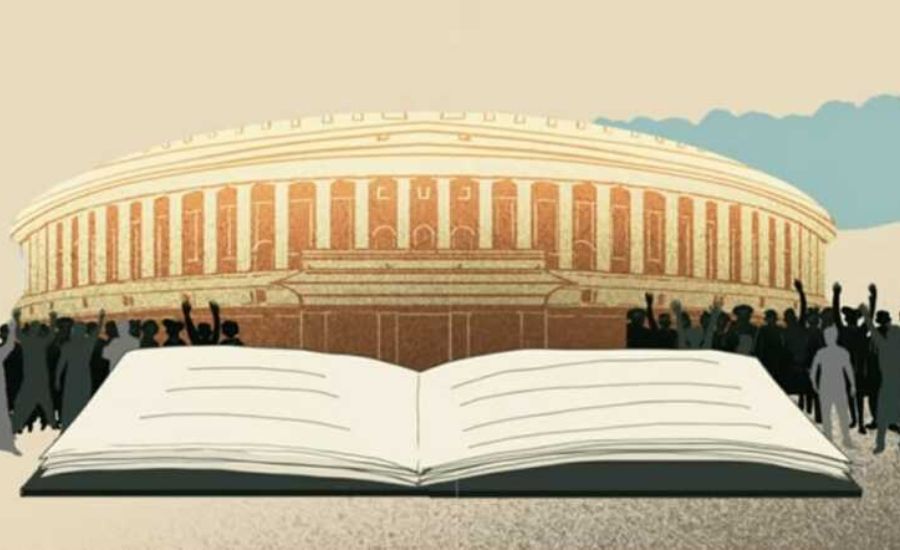 On the first day of the current Winter session of Parliament, the Rajya Sabha Chairman suspended 12 opposition members of his house for the entire session. They were alleged to have engaged in 'unruly' behaviour and 'misconduct' in the previous Monsoon session.
The suspension has triggered a political backlash. Opposition parties argue that the protests in the previous session were a response to government silence on key political issues like Pegasus and Farm Laws. Further, they claim that the suspension of their MPs lacked due process and was part of the Government's continued efforts to stifle opposition and deliberation in Parliament.
In the Monsoon session of 2021 on average, each Bill was discussed only for 34 minutes in the Lok Sabha and 46 minutes in the Rajya Sabha. It is striking to note that only one bill – the Constitution (One Hundred and Twenty-seventh Amendment) Bill, 2021 was discussed for over one hour in Parliament. This appears to give some credence to claims by opposition parties that they are not getting adequate space to fully participate in parliamentary proceedings.
Our Constitution framers envisioned a Parliament in which the opposition played a key role. In fact, the Constituent Assembly had even considered a proposal to give constitutional and statutory recognition to the leader of the Opposition. While the Assembly eventually decided not to do so, the debate around this proposal saw members take turns to reiterate the critical role of an opposition.
Z.H. Lari remarked: 'Who is to make the public aware and take interest in the doings of Government, unless there is oppositions in House to bring all the actions of Government into the lime-light?'.
Speaking more curtly, Naziruddin Ahmad, stated: 'If we cannot ensure any opposition, we should rather call the constitution that of an 'undemocratic, sovereign republic'.
The Constituent Assembly itself was designed to give adequate space for effective opposition. The Indian National Congress, which was the dominant political force at the time, invited individuals who had been its fiercest ideological critics to join the constitution-making process on Congress Party tickets. A stark example of this was B.R. Ambedkar.
In the current Winter session, the government plans to consider 29 Bills. The 12 suspended MPs cannot participate in discussions around these critical legislative proposals. Among other things, these Bills deal with financial regulation, agriculture, environment, dam safety, reproductive rights and other subjects that can significantly impact the lives of Indians.