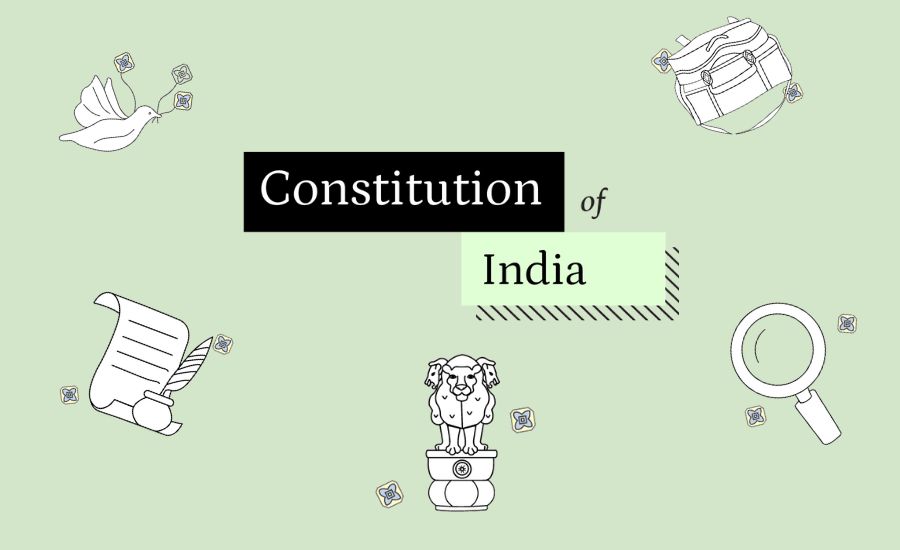 We are excited to announce the launch of Constitutionofindia.net 3.0 on the occasion of Ambedkar Jayanti 2023. It has been a journey of over 7 years since we launched the website in 2016, with the aim of making the Indian Constituent Assembly Debates accessible in a vibrant and engaging format. Today the site has become the most comprehensive and widely accessed digital portal for Indian constitutional and political history, used by students, teachers, lawyers, and the general public in India and around the world.
Version 3 of Constitutionofindia.net is packed with major upgrades in functionality, an expanded range of resources, and a comprehensive redesign aimed at emphasizing accessibility and readability. Here are some of the key highlights:

Read
Our website's core is the comprehensive database of primary materials on Indian constitutional and political history. To this database, we have now added the Constituent Assembly's Committee Reports, critical documents that shaped the Constitution of India 1950. These Reports are paragraph numbered and searchable, and we plan to progressively add more in the coming weeks.

Explore
Our new section on Committees throws light on their role in the Constituent Assembly. We have added a one-page summary of the origins, composition and work of 9 of these Committees, with more on the way. We have also re-designed the Framers page to include a banner that offers a concise overview of essential information about them.

Learn
We have an exclusive section to house the educational materials that we've developed over the years. These materials are drawn from the website's primary materials and other sections of the site that we've deployed at our workshops, seminars, and public engagement activities, and can be filtered by grade, topic, or type.

Engage
We now have brand new pages exclusively for podcasts, videos, and archival audio-visual content. Our blog now has a vibrant new look that we hope offers a more enriching reading experience. We've also introduced a new search functionality to help you locate content that interests you.

Advanced Search
Our Advanced Search function, which allows you to browse through the Constituent Assembly Debates and Historical Constitutions for specific topics and keywords, now includes the Committee Reports as well. A new and improved advanced search is currently under beta-testing and will be released shortly, boasting an improved visual interface with more reliable, quicker, and accurate search results.

Home Page
The new Home Page is designed to bring the depth and range of content to the forefront, making it easy for users to browse and quickly access any section of the site they want to visit. One useful feature is the mega menu at the top of the page, which gives users a bird's eye view of the site and brief introductions to all sections. This allows users to easily navigate through the site and find the information they need.
We hope that this gives you a sense of what's new on ConstitutionofIndia.net 3.0. However, this does not cover everything, and in the coming weeks, we will take up different sections of the site and go into more detail on what's new and how to make the best use of the new features. We encourage you to explore the site and let us know your feedback.
Credits
Constitutionofindia.net 3.0 was the result of almost a year's worth of effort put in by several individuals and teams The project was conceptualized and anchored by the Constitutionofindia.net team at the Centre for Law and Policy Research. Sudhir Krishnaswamy, the Chief Editor, and Vineeth Krishna, the Senior Associate Editor, led this project with a team of Associate Editors that included Varsha Nair, Siddharth Jha, Tanya Kini, Anish Saha, Kalyani Menon and Meenakshi Ramkumar.
The Design Brew team, comprising Aparna Ranjan, Bhairavi Balasubramanian and Sagarika Bhatia, helped us reimagine the brand identity of the site. They produced a new logo, stunning page designs and beautiful illustrations. The Redstart team, of George Karimundackal, Fredy Sudhir and Nikhil Thomas, anchored website development and technical revamp. The website uses Typesense as the search engine for Advanced Search, with Jason Bosco and Kishore Nallan from Typesense speeding up the development of key features. Digamber Pradhan and Sachet Gurung from CodeManas worked with Typesense and Redstart to integrate Typesense search on the website.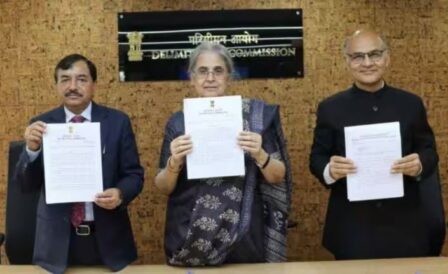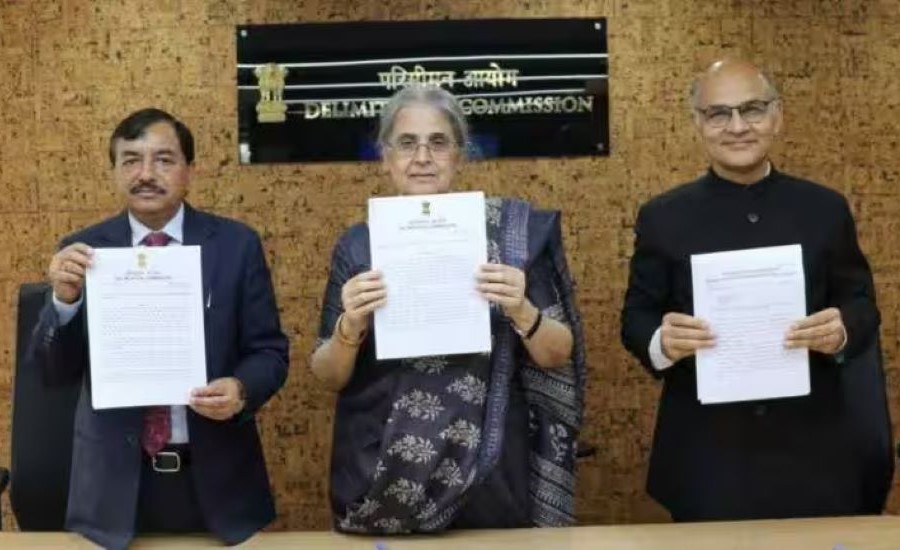 Should Courts Review Delimitation?
22 March 2023 • By Vineeth Krishna
There are allegations that the recent delimitation exercises have redrawn constituency boundaries to give an advantage to a particular political party. Should courts intervene?
4 mins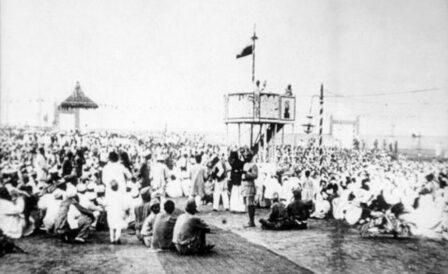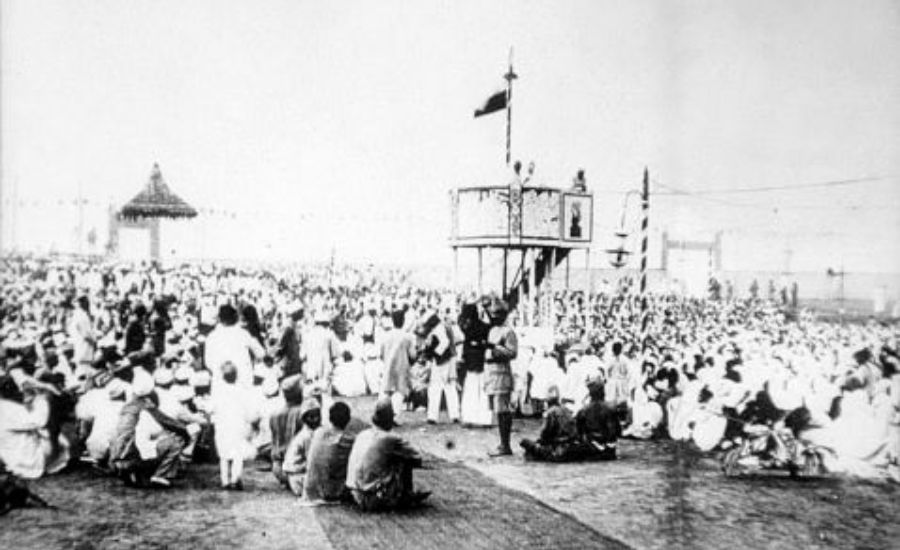 Bhagat Singh Hanged, Karachi Resolution Passed
23 March 2023 • By Vineeth Krishna
On 23 March 1931 the British hanged Bhagat Singh for his involvement in the Lahore Conspiracy Case. Just a week later, the the Indian National Congress passed the iconic Karachi Resolution 1931. Were these two historic events connected?
3 mins