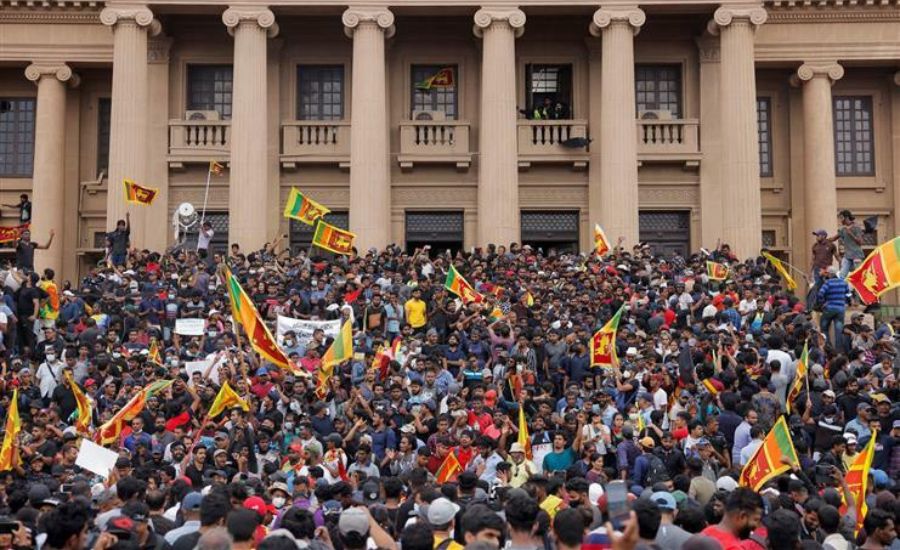 On 27 July 2022, Sri Lanka's parliament approved the state of emergency declared on 17 July, by President Ranil Wickremesinghe. This measure is geared towards quelling large-scale protests that erupted in the face of the country's political and economic crisis. Since August 2021, Article 155 of the Sri Lankan Constitution, which vests the President with the power to declare an emergency in the country subject to parliamentary approval, has been invoked four times.
The Sri Lankan Constitution also contains a separate provision, Article 154N, that allows the President to declare a 'financial emergency' to specifically deal with a national financial instability. Considering that the crisis was, in its initial days, an exclusively financial one, it is intriguing that this provision was never invoked. Article 154N states that:
'If the President is satisfied that a situation has arisen whereby the financial stability or credit of Sri Lanka or of any part of the territory thereof is threatened, he may by Proclamation make a declaration to that effect' Click To Tweet
To some, this may look very familiar. Indeed, this excerpt and the whole of Article 154N is almost a verbatim copy of India's financial emergency provision under Article 360. Article 154N was part of the historic Thirteenth Amendment to Sri Lanka's Constitution that was passed by its Parliament in 1987. The Thirteenth Amendment was born out of the 1987 Indo-Sri Lanka Accord signed between the governments of Indian Prime Minister Rajiv Gandhi and Sri Lankan Prime Minister J.R. Jayawardene.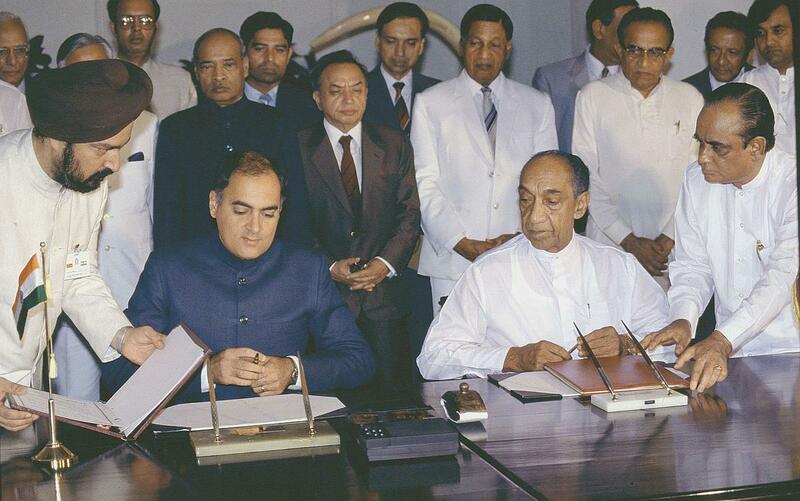 The Accord was signed at the height of the Sri Lankan civil war fought between its armed forces and the Tamil insurgent group Liberation Tigers of Tamil Eelam (LTTE). It placed an obligation on Sri Lanka to make critical alterations to its Constitution that would devolve greater administrative, financial and legislative power to the provinces in a bid to placate the LTTE and end the civil war. These included the creation of provincial councils that would now exercise significant legislative power.
Article 154N, however, stated that in the event of a financial emergency, the Sri Lankan President may issue directions to a province(s) to effectively take away their financial powers. So, the financial emergency provisions in the Sri Lankan Constitution, as in the Indian Constitution, has more to do with the distribution of financial power between the Union and the provinces.
Perhaps this is why the Sri Lankan President did not invoke the provision for a Financial Emergency, because the Sri Lankan crisis was marked by national and international factors, such as inflation and national debt crisis. Financial steps taken at the provincial level might not have made a difference.